FOR IMMEDIATE RELEASE
Media Contact:
Shannon Codner
DiMora Custom Bikes
760-832-9070
shannon@dimoracustombikes.com
www.dimoracustombikes.com
Make Your Motorcycle Unique with DiMora Custom Parts
Bring style to your ride at the DiMora Store online
Palm Springs, California – April 9, 2010 – Alfred DiMora, the builder of the $2 million Natalia SLS 2 sport luxury sedan, has opened an online store dedicated to the motorcycle enthusiast who wants to make his or her bike a unique creation. The DiMora Store offers a growing line of distinctive parts and accessories that will bring style and improved performance to any motorcycle.
"We create some of the finest and most exotic motorcycles on Earth," noted DiMora Custom Bikes founder Alfred DiMora. "We now support bikers who love their current rides and want to customize them with the same attention to design and detail that makes our motorcycles so unique. The DiMora Store provides this opportunity."

Many of the unique items already available combine functionality with elegant design. High-efficiency air cleaners can increase the effective power from an existing engine while adding to the bike's allure through their exquisite design. Even the apparel line being developed will prove that comfort and style go hand in glove.
"We take customization seriously," continued DiMora. "If you cannot find the wheel you think will add that special touch to your bike, tell us what you want and we will make it. Your motorcycle should reflect your taste in design like no other bike on the planet."
About DiMora Custom Bikes
Based in Palm Springs, California, DiMora Custom Bikes takes the passion for technological innovation and uncompromising quality that is the hallmark of the Natalia SLS 2 and brings it to motorcycles that are available worldwide through the growing DiMora dealer network.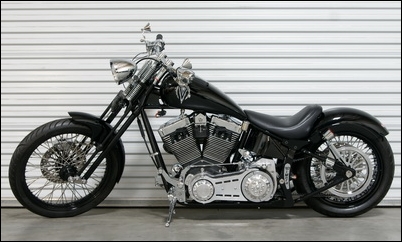 DiMora Custom Bikes Knight Moves 180
Founder and CEO Alfred J. DiMora's biking innovations began in 1978, when he created the breakthrough unibody motorcycle design. His automotive work also began in the 1970s, when he co-founded Sceptre Motorcar and later went on to own Clenet Coachworks, where he designed and built Clenet luxury cars. When President Reagan declared 1986 the Centennial Year of the Gasoline-Powered Automobile, the Clenet was selected as the Official Centennial Car, resulting in honors for DiMora and the Clenet at the Automotive Hall of Fame in Michigan.
Please visit www.dimoracustombikes.com, www.dimorastore.com, www.dimoramotorcar.com, or www.dimoraecowatercraft.com.
###